And now, bringing you more awesome authors who double as awesome people… and who happen to live in my neck of the woods.  In case you missed it, here is Local KidLit Reading List: Part 1.
Middle Grade
Snakes & Stones
Why I'm excited to read it:
Another brilliant member of my critique group, Lisa Fowler has an incredible writing voice and sense of adventure.  While we got to see and give feedback on the first few chapters of this story, I still haven't had a chance to see how it ends!
The Maypop Kidnapping
Why I'm excited to read it:
Who doesn't love a good kidnapping mystery?  C. M. Surrisi and I attend writers game nights together, and if her writing is anywhere near as clever as her Balderdash playing, then this book is well worth a read!
Why I'm excited to read it:
I love it when a book can transport me to a different part of the world.  And after hearing Monika Schroeder's poignant keynote speech about when and how to authentically write about other cultures at last year's SCBWI-Carolinas conference, I'm eager to see how she portrays culture in her own writing.
My Diary from the Edge of the World
Why I'm excited to read it:
The title alone is enough to make me want to pick this book up.  The fact that Jodi Lynn Anderson is so sweet and humble despite being a New York Times bestselling author and a killer pictionary player is just an added bonus.
The Nine Pound Hammer
Why I'm excited to read it:
Although this Hillsboro author is slightly less local than the others on this list, John Claude Bemis has a great regional presence, and his talks at Malaprop's and SCBWI-Carolinas conferences have been lively and inspiring.  He just released the first book of his new series, Out of Abaton, but I have some catching up to do first.  Plus, I'm intrigued by the magical slant on this tall tale adventure.
Young Adult
The Watch that Ends the Night
Why I'm excited to read it:
I have the feeling this book will have a lot to teach me about perspective.  Allan Wolf tells the Titanic story from 24 different points of view – including the iceberg's!  Allan also happens to be an awesome supporter of Asheville Writers in the Schools & Community and an all around upstanding guy.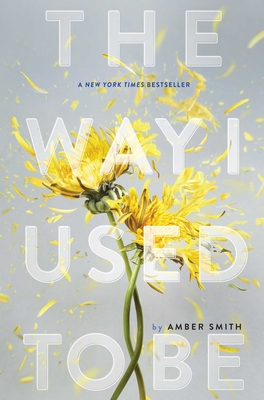 The Way I Used To Be
Why I'm excited to read it:
Amber Smith piqued my interest as a writer and as a person when I saw her speak on a YA panel last month.  This novel addresses the controversial but unfortunately relevant topic of rape, possibly opening the door a little bit wider for teens to feel comfortable talking about the subject.
BONUS: Adult
Fresh Water from Old Wells
Why I'm excited to read it:
No, it's not kidlit, but I wanted to include this book on my list because it's been way at the top of my reading list for many months, I am just a tragically slow reader.  This memoir not only tells about a tumultuous family dynamic during an important era of Southern history, it also tells of the author's experience in writing it.  And because Cindy Henry McMahon also happens to be my good friend's aunt, her story is one that I feel a special connection to.
It's a good thing it's summer, because it looks like I've got a lot of reading to do!  Please let me know if I've missed any great local reads, and I will get started on a Part 3.  Happy reading!